So, I missed going to the post office Friday, which resulted in me having TEN, yes, TEN, total envelopes/packages waiting for me, all eBay purchases.
The poor part of the day? My wife and son flew back to the states earlier today (about 8 hours ago) and I won't be seeing them in person again until around the end of January/beginning of February. I knew this day would come, but still, it is tough being in what is now a basically empty full house, ya know?
I guess I could post some of the highlights of the mail day (ok, some of these are from last week, but I didn't scan them in until today):
Some pretty awesome Javier Vazquez personal collection stuff:
2007 Topps Series 1 Yellow Printing Plate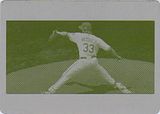 2001 Donruss Class of 2001 Diamond Aces 3 Color Logo Patch #ed 3/3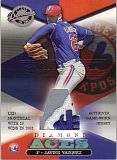 2002 Donruss Best of Fan Club League Leaders Auto #ed 85/300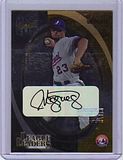 2004 Playball "Green" Parallel #ed 07/15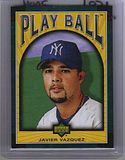 2009 Bowman Chrome Red Refractor #ed 1/5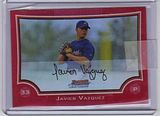 A few Richard Hidalgo things (thanks to some good deals from Syndicate Sports Cards on eBay and COMC):
2004 Sweet Spot Sweet Gloves Auto #ed 10/15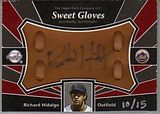 1996 Fleer Ultra Golden Prospect Gold Medallion - This looks really awesome in person, as it is a see-through "gold". Pretty sweet.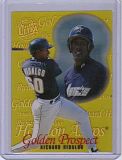 2003 Donruss ReCollection Collection Auto "2001 Donruss" #ed 2/9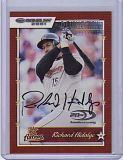 2003 Playoff Absolute Memorabilia Auto Plaque #ed 66/135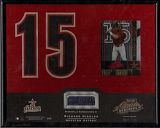 1998 Pacific Revolution Rookies & Hardball Heroes "Gold" #ed 14/50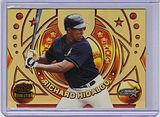 2004 Leaf Limited Threads "Russell Laundry Patch" 1/1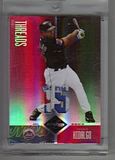 1997 Bowman's Best Mirror Image "Atomic Refractor", "Refractor" and Inverted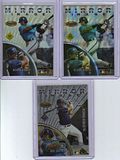 I also picked up an 82 Topps Ripken RC, a 2001 Topps Ichiro RC and a few Bryce Brentz USA autos.
A great mail day to kind of sweep away the clouds from a rather dreary day (quite true also, as it did/is raining as well).
I did get to watch some soccer though (saw the Japan upset and part of the Italy tie). Now I am just burning time until I have to go up to work and issue out M4's to all the soldiers headed out to Afghanistan soon (I will be there in a few weeks as well).