If you get the reference in the title, you probably have watched wrestling at some point in time from 1988 to now. Ol' JR and his ability to hype up any incoming wrestler into the ring.
The difference between me and him? I am hyping up my 2nd mail day post out of the last 3 posts I have had, but, seriously, the last two times I have hit up the post office, I have had a combined TWENTY bubble mailers/packages waiting for me.
Yeah, I went a little crazy on eBay and COMC, but still, I have been happy with EVERYTHING I have picked up, and that's what it is all about, right?
On to the mail:
Some Hidalgo stuff (including only my 2nd game used card of his):
The game used.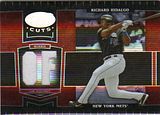 Elite gold Status #ed /100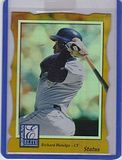 Two cards I bought while drunk tweeting and caught "off guard" by a fellow blogger (i'm sure you guys can figure out who she is):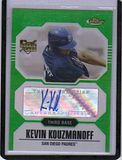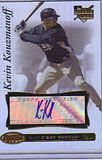 Two new hobby staples:
Don Mattingly Topps Rookie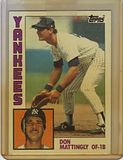 Ken Griffey Jr. Sweet spot auto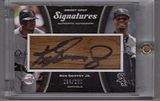 My first foray into prospecting since about 2005:
He was a supplemental pick for the Red Sox and has ALREADY signed and I think will be playing short season ball.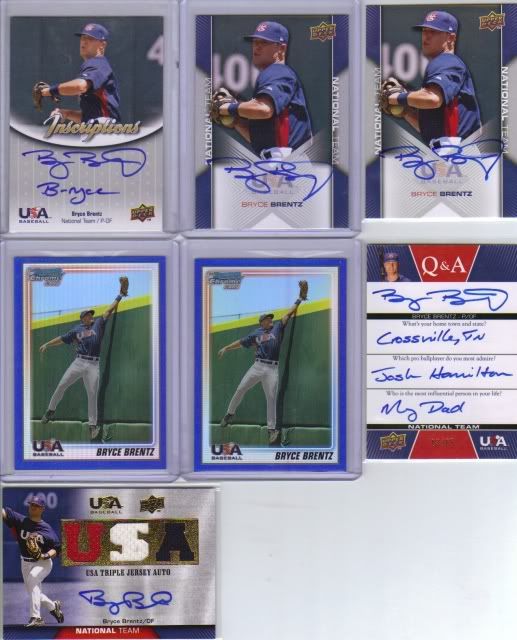 The last card of the day, deserves to be bigger than the rest:
2009 Topps Chrome Javier Vazquez Superfractor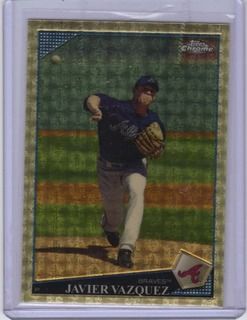 Looks even better here, next to one of his Bowman Chrome Cousins: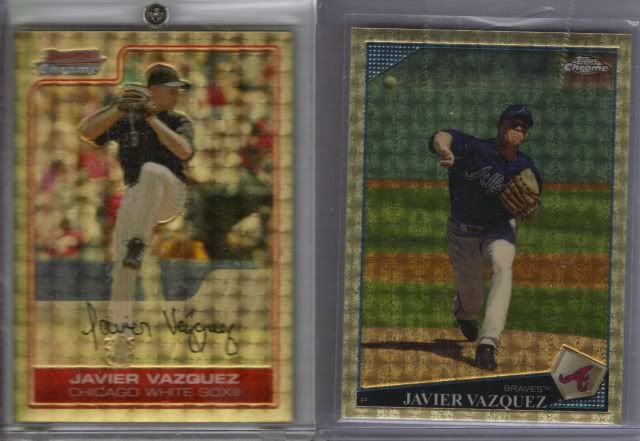 I have plenty more (by plenty more, I mean 9 more) packages on the way from eBay, plus about 8 things I am currently watching and plan on
attempting
to win.
Sorry about having two mail day posts so close together, but they were both phenomenal to me, so they deserved the posts.