Had a pretty decent mail week this week. Only 5 cards for my personal collection, but 7 cards for trade bait (and some of them are cards for the contest).
Will start with the trade bait and move on to the PC at the end (the tradebait is going to be pictures only, the PC stuff I will describe).
And now, for some PC stuff.
Javier Vazquez: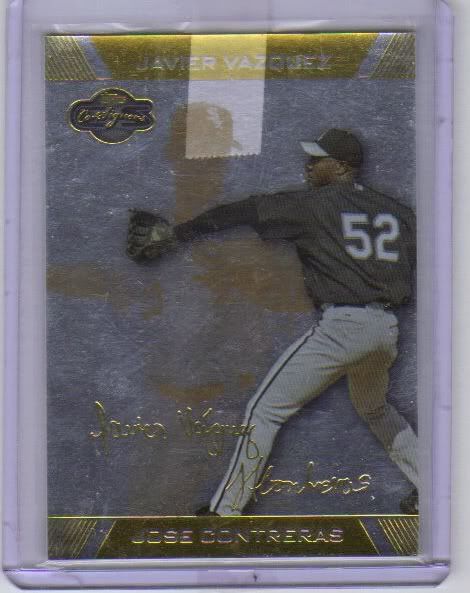 07 Topps Co-Signers "Something, Something Gold" 040/125....I mean seriously, I hardly know TWO of the different parallels, but there are like THREE gold parallels in this set. Ugh.

Hunter Pence:

I know, I know, Moments & Milestones....but, it IS a 1/1 and my first one of Pence. Since I didn't have any money to throw at the Superfractor on eBay this week, this isn't too bad as a hold over.

Richard Hidalgo: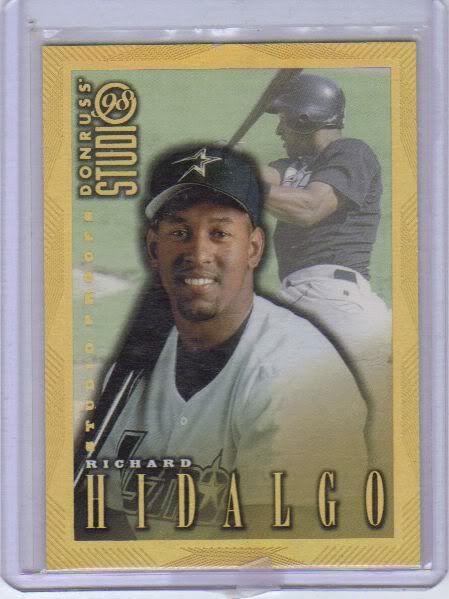 1998 Donruss Studio "Gold Studio Proof" 204/300. I love most all 90's inserts and parallels and this is definitely one of my favorites. It looks a lot better in person.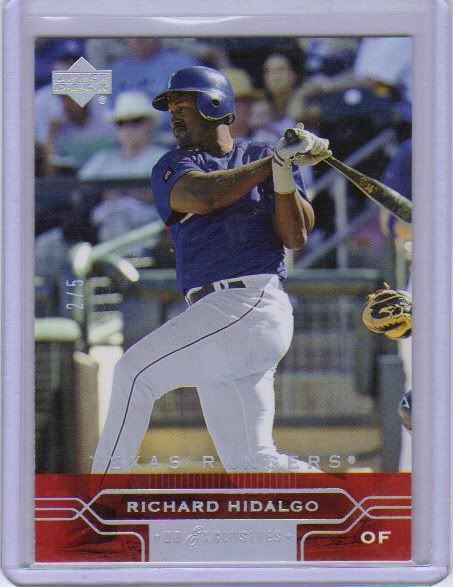 This is a parallel I knew nothing about, but it is another low numbered card for my Hidalgo collection: 2005 Upper Deck "UD Exclusives" 2/5.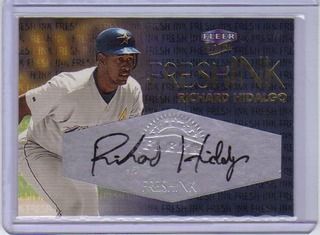 Finally, a new Hidalgo auto. And this came from the far east (it came from somewhere deep in Asia...the envelop looked really cool with all the writing on it). It is a 1999 Fleer Ultra Fresh Ink Auto 374/500.

Thanks for looking.