I know, I know, a day after Christmas, but I didn't have a chance to scan everything until last night.
Added a few more things to my budding Hunter Pence collection:
And, I also picked up some random Titans game used and an auto recentlyish (I made that word up, but I like it):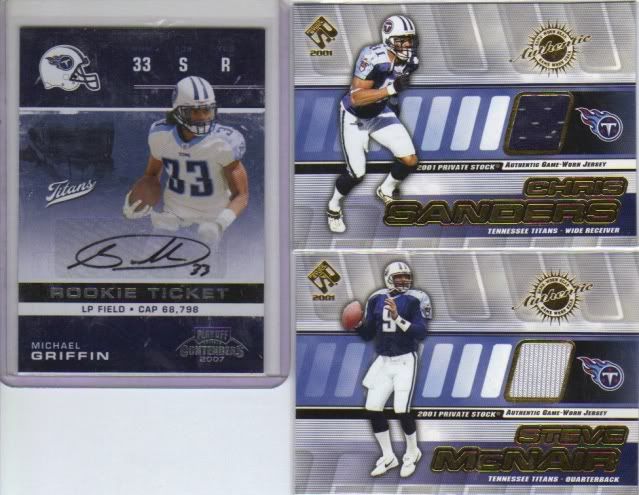 I've been getting in some Titans base cards lately and have really decided that next year I may be hopping back into the football card collecting world. I am better off financially then I was a few years ago when I really collected multiple sports (I collected baseball, basketball and football at one time, but that is expensive), so I would like to work on and expand my team collection.
Coming up later today, I will have a post of card collecting goals for 2010. The goals will only focus on my baseball collections, but I am making some lofty ones for next year and really hope to actually achieve some (I only actually hit ONE of my goals for this year...but it was a down year for me compared to 2008).
Thanks for checking out my mailday!!!