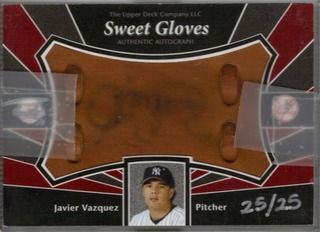 My Javier Vazquez player collection was the first player collection I ever really dove into. I had collected various other players when I was younger (Bagwell, Piazza, Bonds, Chipper) but those were short lived as I got older and realized they were VERY expensive players.
I chose Javy because he is always an underrated pitcher and his stuff is very cheap. Not to mention he has plentiful autos, inserts and great looking base cards. Plus, he has the whole multi-team career going for him, so I can go after multiple of his jerseys. Makes a memorabilia collection look even better with the sheer volume of different stuff I can get of him.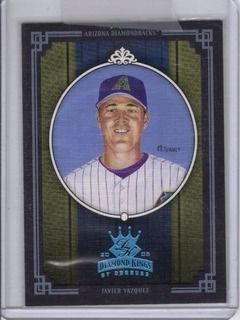 Sadly though, it seems as if that player collection of mine gets neglected the most. I find myself mainly chasing after Richard Hidalgo and Hunter Pence and kind of leaving Vazquez on the back burner. I guess things can be cyclical, so I am sure I will hop back on the Vazquez train and try to get a ton of his Braves stuff.
Anyone else kind of get into a player collection "rut"? Where you aren't really seeing anything you really WANT for the collection, even if you are missing a TON of base yet you just don't pick it up?
Blah.